Mobile Voting
Use the mobile voting application to Vote for your favourite images.
Images
The images for a competition are displayed on three tabs.
New tab, new images you haven't decided on
Like tab, images you like
Seen tab, images you have seen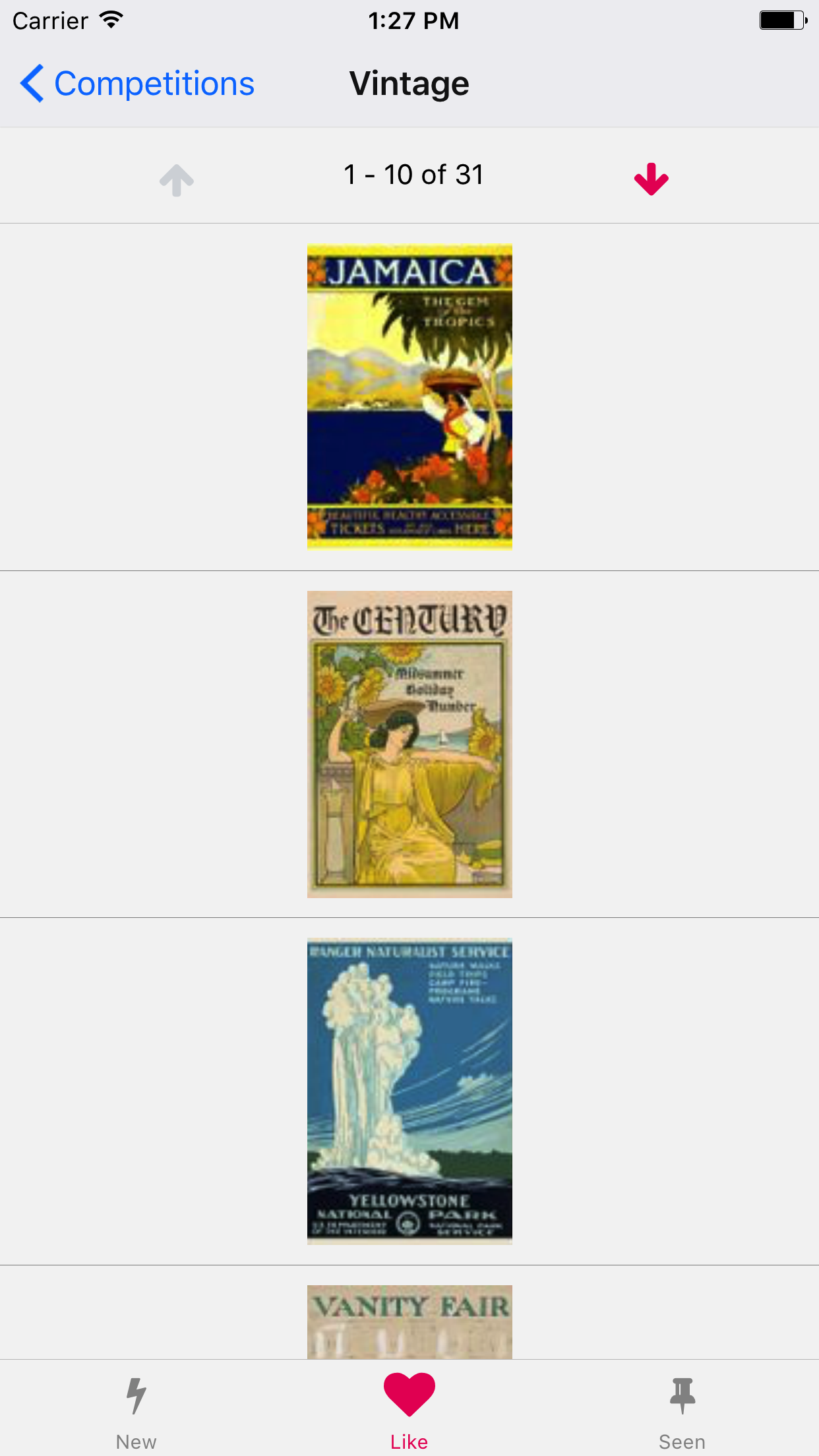 Vote Screen
Click on an image to view the Vote screen. You will see a larger view of the image and be able to vote for the image.